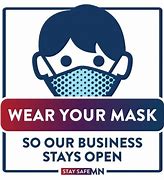 Please practice social distancing while in our store. If you prefer, please call us at 218-927-7077 and we can take your order over the phone and you can pick up your items curbside or in our yard. Thank you for your understanding.
Hometown Building Supply is a locally owned, full service lumber yard and building supply store.  We offer a wide selection of lumber in a variety of species and sizes, as well as particleboard, hardboard, engineered wood products, drywall, concrete, insulation supplies, and much more!  We are continuously improving our product line and our service, building on past accomplishments and looking towards new product innovations.  Hometown Building Supply also offers free building material cost estimates, as well as on time and accurate delivery services, including boom truck delivery.
Hometown Building Supply has supported our local communities for over 28 years. Call or stop in today and let our friendly staff help you, and experience the Hometown advantage!